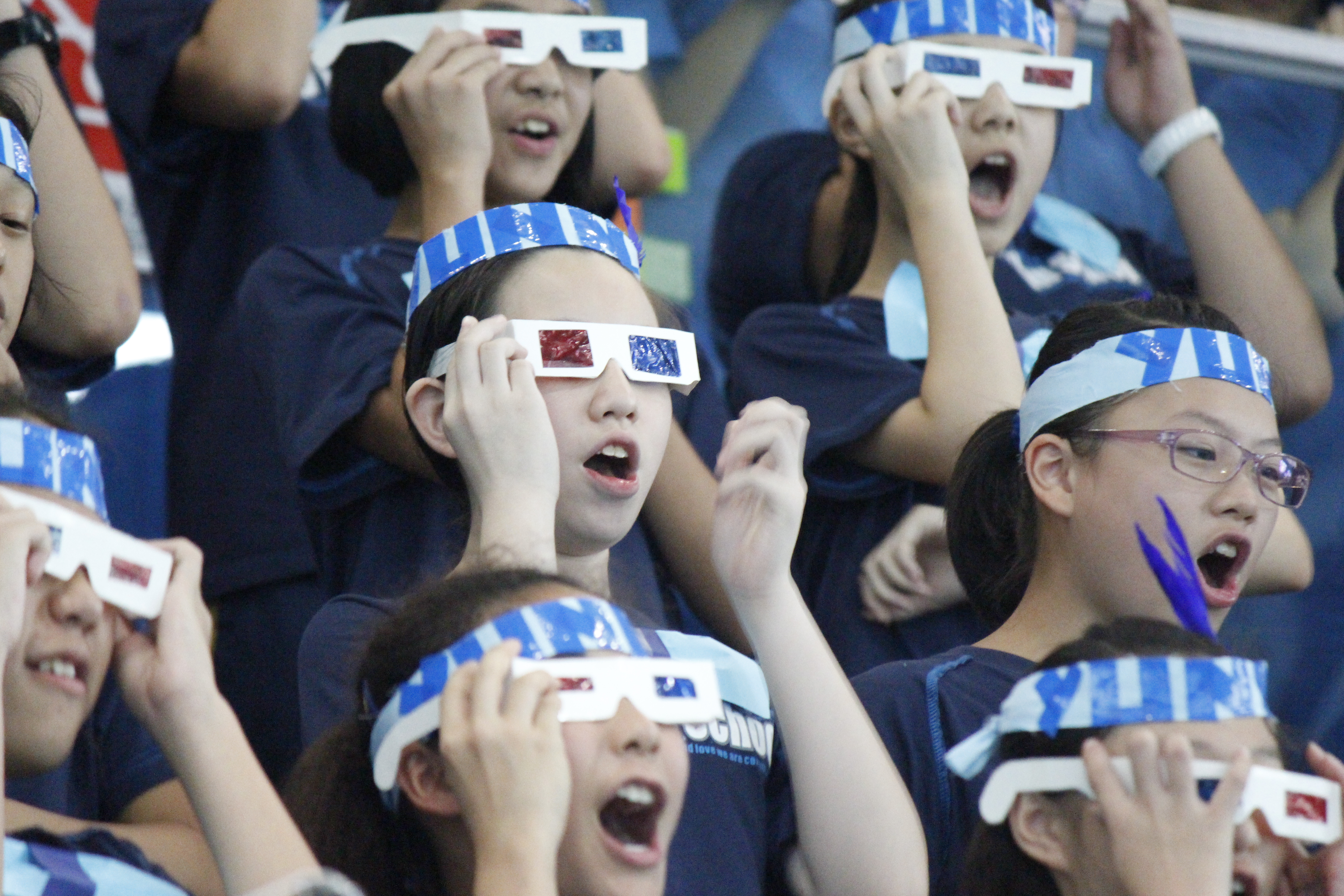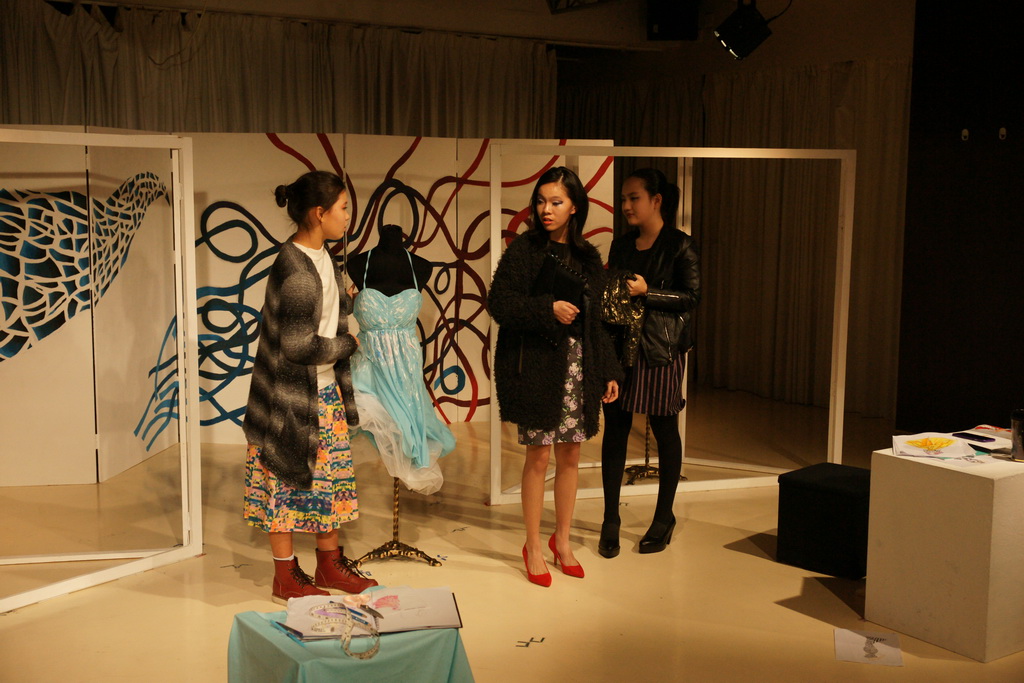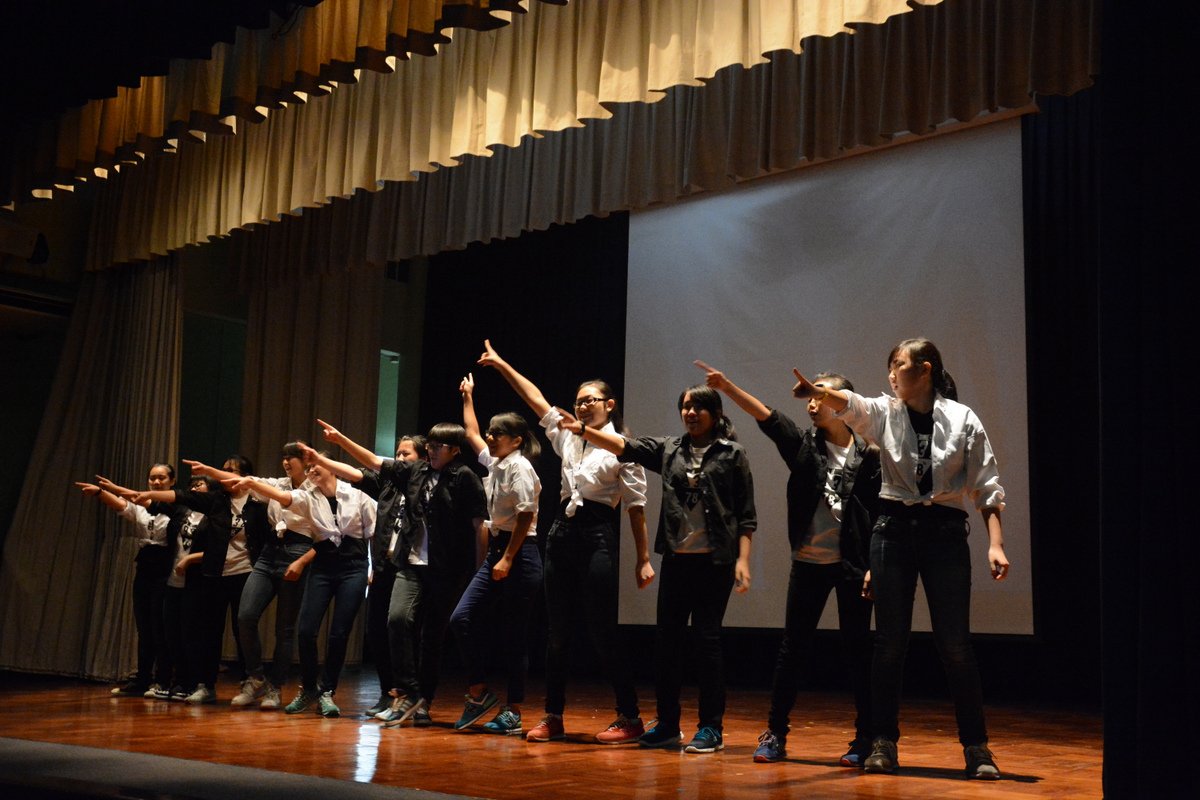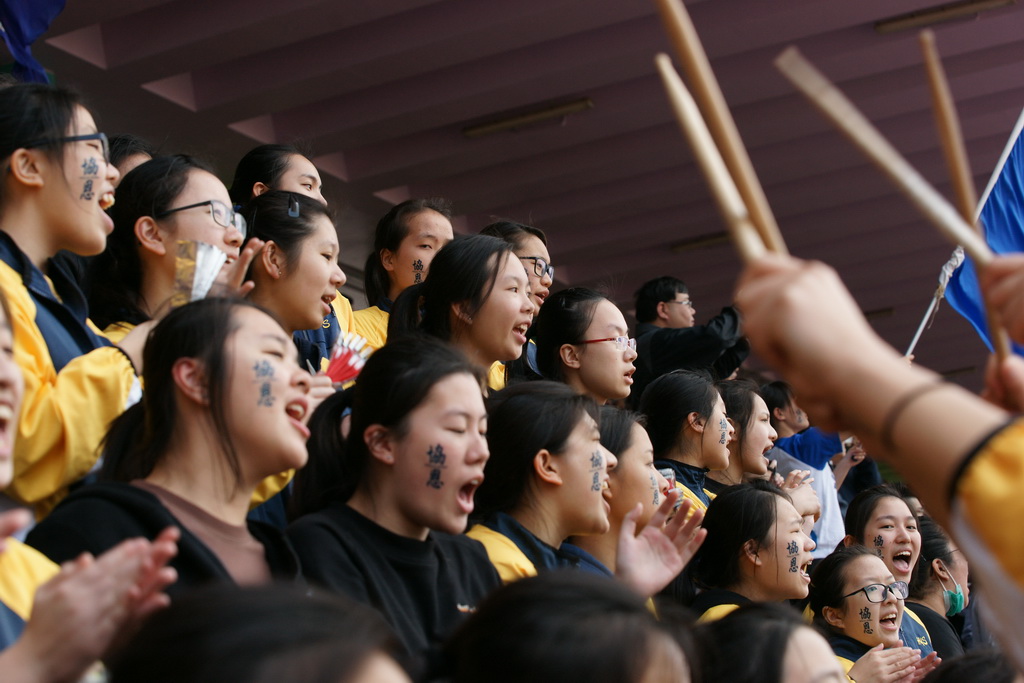 Heep Yunn School offers students a lot of opportunities to develop their own interests and realize their potential outside formal school syllabus.  The guiding principles for providing co-curricular activities are to:
provide students with an all-round education
promote education for life
cultivate internationalism and respect for other cultures
adapt to the local environment and allow students to maintain a strong sense of cultural identity
Currently, Heep Yunn has over 60 co-curricular programmes organized by the departments (as an extension to the curriculum) and the various groups or organizations co-ordinated under the Co-Curricular Activities Committee.
Composition of Co-Curricular Activities Committee
Co-ordinator:
Mr T.K. Tong
Members:
Miss W.S. Cheng (Sports Activities)
Miss J. Yu (Music Department)
Mr. T.K. Tong (Student Association)
Covering a wide range of sports activities, Heep Yunn houses 15 sports teams and all of them, indeed, have reached a very high standard.Since 1984, Heep Yunn has dominated girls' sports in the Hong Kong and Kowloon regions and continued to be the overall champion of the much-coveted BOC(HK) Bauhinia Bowl Award (formerly the Omega Rose Bowl).
We have a sports membership of around 400 students – nearly one third of our school population.  Teams practice 2 to 3 times weekly on campus where available to ensure a strong unity and cohesion among the athletes.
Sports Teams
Teacher-in-charge
Athletics
Mr. W.K. Lam / Miss M.H. Cheung /

Mr. C.H. Yuen

Badminton
Miss M. Lum / Mr. W.M. Cheung /

Mr. Y.H. Kueh

Basketball
Miss D. Yum
Beach Volleyball
Mr. K. Lam
Cross-Country
Mr. W.K. Lam
Fencing
Miss S.Y. Fong
Handball
Miss M. Lum
Hockey
Miss C. Lai
Indoor Rowing
Miss V. Lai / Mr. W.K. Lam
Life-saving
Miss V. Lai
Netball
Miss D. Yum / Miss P.Y. Chan
Rugby
Mr. W.K. Lam
Softball
Miss H.H. Tsoi
Squash
Miss M.F. Cheng
Swimming
Miss V. Lai
Table Tennis
Miss S.Y. Ku
Tennis
Mr. P.H. Lee
Volleyball
Mr. K. Lam
The music department offers musical groups and instrumental classes for students to further their music education outside the classroom. With 4 choirs, 5 orchestral groups and various instrumental classes, students have ample opportunities to develop their musical talents in Heep Yunn.
Instrumental Classes
Co-ordinators:
Miss J. Yu

Miss Q. So

Members:
Miss M.H. Cheung

Mr. W.M. Cheung

Miss P.S. Fong

Miss H.C. Ho

Miss J. Kwok

Miss L. Lau

Miss Y.F. Lam

Miss T. Shum

Miss W.W. Tsang

Mr. L.K. Wong
| | |
| --- | --- |
| Music Groups | Conductor |
| Junior Choir | Miss Q. So |
| Senior Choir | Miss J. Yu |
| Intermediate Mixed Choir | Miss Q. So / Mr. F. Shuen (from Diocesan Boys' School) |
| Senior Mixed Choir | Miss J. Yu / Dr. L. Chan (from Wah Yan College Kowloon) |
| Orchestra | Mr.W.H. Tang |
| String Orchestra | Mr.W.H Tang |
| Symphonic Band | Mr. J. Tse |
| Chinese Orchestra | Mr. H. Cheung |
| Chinese Percussion Ensemble | Mr. Y.C. Fu |
The Student Association (SA) consists of an Executive Committee and Student Council.  The Executive Committee serves as a coordinator between the houses and the subordinate clubs and societies.
Divided into 7 departments, the SA devotes herself to organizing a wide range of extra-curricular activities, major school functions and providing welfare services. Activities like Inter-house Singing Contest, Inter-house Sports Competition and Foundation Day are organized annually.
The Student Council is made up of representatives from each class, to articulate and gather student opinions. It promotes efficient communication between students and the Executive Committee.
Teacher-in-charge:
Mr. T.K. Tong
Teacher Advisers:
Mr. L.K. ChanMiss P.Y. Chan

Mr. K.L. Ho

Mr. T.H. Man

Miss L. Wong

Miss Y.C. Yiu

Miss D. Yum
| | |
| --- | --- |
| House | House Master/Mistress |
| Heep | Miss T. Shum |
| Yunn | Mr. L.K. Chan |
| Chung | Mr. C.Y. Lau |
| Hok | Mr. Y.C. Woo |
| Hau | Mr. C.K. Lo |
| | |
| --- | --- |
| Clubs & Societies | Teacher-in-charge |
| Art Club | Miss A. Choi / Miss K.K. Yu |
| Careers Club | Mr. K.L. Lee |
| Chinese Society | Mr. C.Y. Lau / Miss K.K. Poon |
| Community Youth Club | Mr. M.W. Kwok |
| Computer Society | Mr. C.K. Lo |
| Counselling Club | Miss I. Yeung |
| Dance Club | Miss A. Tsoi |
| Debating Club | Mr. T.H. Man / Mr. Y.C. Woo |
| Debating Team (English) | Mr. K.L. Lee / Mr. Y.H. Kueh / Miss K.L. Wong |
| Debating Team (Chinese) | Mr. K.L. Ho / Mr. T.H. Man / Miss S.H. Tsang / Mr. L.K. Chan / Miss K. Chu / Mr. M.W. Kwok / Mr. Y.C. Woo |
| Debating Team (Putonghua) | Mr. K.L. Ho / Miss K. Chu |
| Drama Group & EMI Drama Team | Miss W.S. Mok / Miss Y.C. Yiu / Miss W.Y. Mo / Miss A. Tsoi |
| Earth Sciences Society | Miss T.W. To |
| English Society | Miss S. Bi / Miss C.Y. Chow / Miss J. Chow / Miss P.Y. Chan / Miss J. Tang |
| Girl Guides – 4th West Kowloon Company | Miss C.W. Kwong / Miss L. Wong |
| Heritage & Cultural Society | Miss M.F. Cheng |
| Home Economics Society | Miss S.M. Chau / Miss Y.Y. Chick |
| Library Club and Library Prefects | Miss H.H. Tsoi / Miss G. Wong |
| Mathematics & Chess Club | Mr. Y.C. Woo |
| Photography Club | Mr. K.W. Tong / Mr. C.Y. Lau |
| Psychology Club | Miss S.L. Lee / Miss G. Wong |
| Zonta Club | Miss P.Y. Chan |
Teacher-in-charge
Christian Fellowship
Miss G. Fung

Miss M.H. Cheung

Mr. S. Choi

Miss J. Kwok

Miss M.Y. Leung

Miss L.S. Leung

Model United Nations
Mr. K. L. Lee
Media Team
Mr. M.W. Tang
– Audio-Visual Team
Miss J. Chow
– School news
Miss P.Y. Chan
– Photography Team
Mr. K.W. Tong
– Liaison
Mr. K.L. Ho
Publications
Teacher-advisers
Co-ordinator:
Mr. H.W. Lau
School Magazine – Vintage
Mr. M.W. Kwok   (Chinese)

Mr. C.Y. Lau        (Chinese)

Miss N.Y. Leung (Chinese)

Miss H.C. Ho       (English)

Miss H.Y. Lam     (English)

Mr. K.L. Lee         (English)

Miss T. Wu           (English)

School Newspaper – GatherineClick to view
Miss Y.H. Ting

Miss S. Bi

Miss K.L. Wong