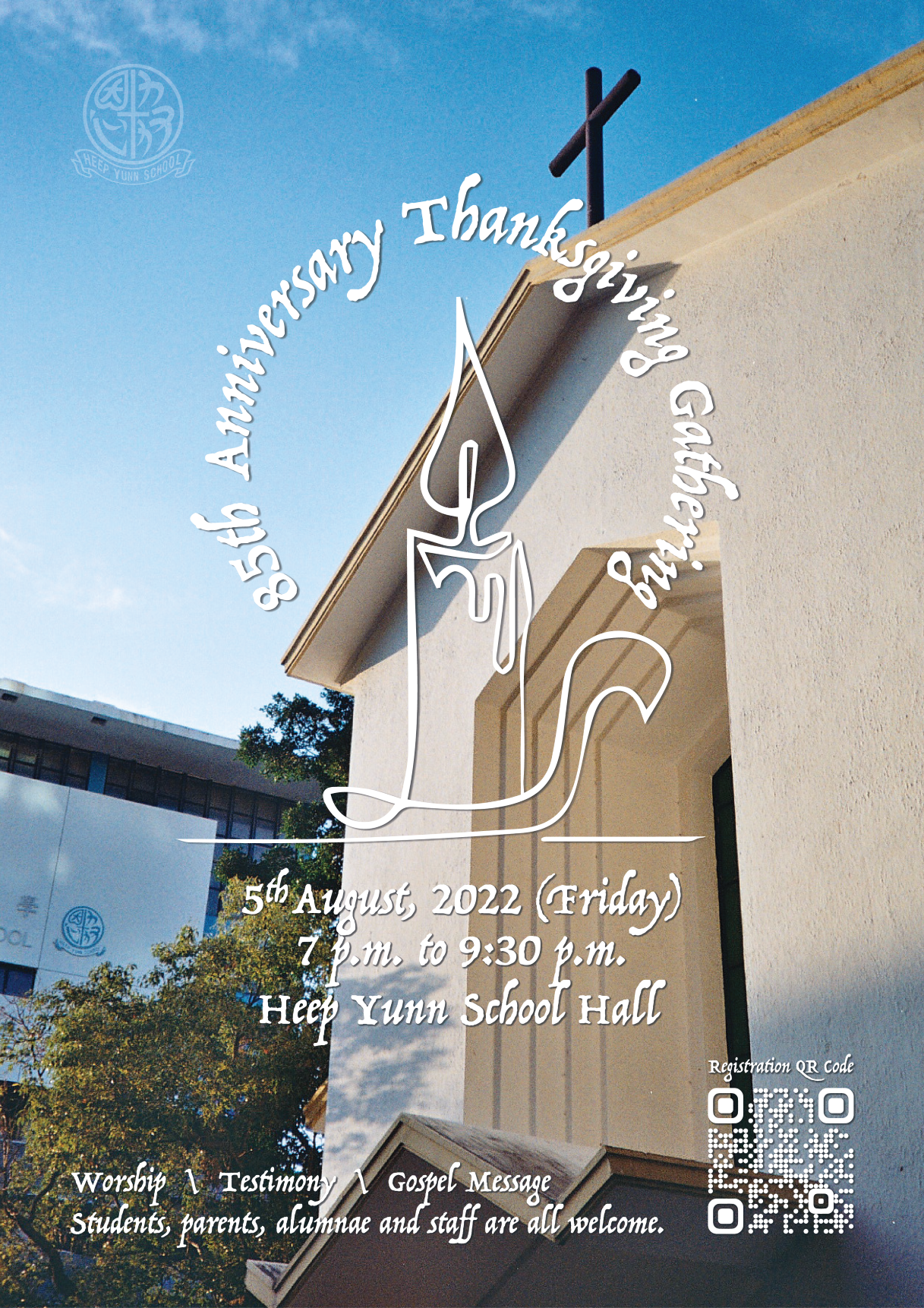 In the Grace of God, Heep Yunn School was established by the Church Missionary Society in 1936 to promote quality Christian education and all-round education. We are glad to testify that Heep Yunn has been showered with abundant blessings throughout the past eighty-five years. To give thanks and glory to our God, the School is organising our 85th Anniversary Thanksgiving Gathering in August. Details are as follows:
Date: 5th August, 2022 (Friday)
Time: 19:00-21:30
Venue: School Hall
Content: Worship, Testimony and the Gospel Message
Students, parents, alumnae and staff are all welcome. Please fill in the Google Form (https://forms.gle/8KQNPUwSKhSVzLwD9) to complete registration online. With a view to preventing the spread of COVID-19, we kindly remind you to observe the anti-pandemic measures adopted by the Education Bureau and the Centre for Health Protection. On that account, please be advised that when you enter the school premises, you should scan the "LeaveHomeSafe" QR Code, display your Vaccine Pass, have your body temperature taken and wear a face mask.
We are looking forward to welcoming you at the Thanksgiving Gathering.